Автомати за ски MARKER TOUR BARON 13 EPF 110mm - size S , L
Автомати за ски MARKER TOUR BARON 13 EPF 110mm - size S , L

Състояние - НОВО
Налични размери - S ( 265-325mm) , L ( 305-365mm)

Brake - 110mm
Type:

Frame

Length:

Small , Large

Ability Level:

Intermediate-Advanced

DIN / Release Value Low:

4

DIN / Release Value High:

13

Boot Sole Type:

Alpine DIN (ISO 5355), Alpine Touring (ISO 9523), Walk to Ride (WTR)
The lighter, slightly more nimble sibling of the Duke, the Marker Baron EPF Ski Bindings are just like their big brother, but with a more accommodating DIN range of 4-13. An extended power frame (EPF) works in combination with the Power Width Design to increase power transmission and overall handling on wider skis. Three different climbing angles assist with backcountry climbs, while the Triple Pivot Elite Toe and Inter Pivot Heel maintain top of the line performance on the way down. Ride lift-assisted runs to your hearts content, and then duck out for a few slackcountry turns with the tour-ready Marker Baron EPF Large Ski Bindings.
Toe
Triple Pivot Elite Toe – Toe construction with impressive retention when freeriding. The spring in the toe is inserted horizontally and with a sole plate inclined by 5° it provides the highest energy absorption so as to reduce the risk of early release. The large supporting surface optimizes the power transmission and allows for great stresses and strains. In relation to their weight, toes with this technology therefore achieve a never-seen-before performance.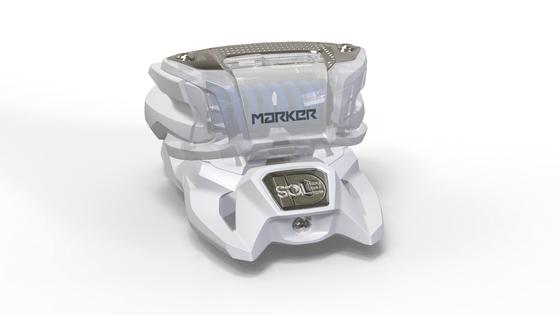 Gliding AFD – All Marker bindings (except the Jester Pro) are equipped with a moveable AFD (Anti Friction Device), allowing a precise release unhindered by dirt, snow, and ice buildup. The type of AFD is matched to the skier type, ensuring perfect functionality from racing to junior and even alpine touring.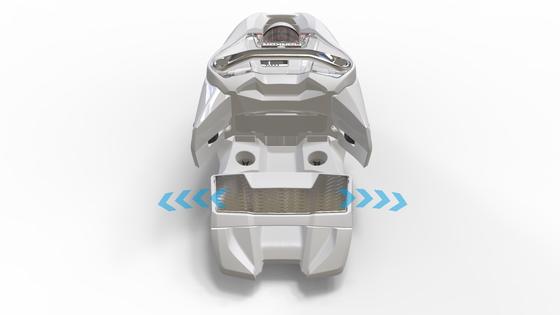 Heel
Inter Pivot Heel – The stunning heel construction delivers superior holding power for freeriding. The Inter Pivot Heel directs the power forces in the angle of elasticity improving the holding power and reducing pre-releases.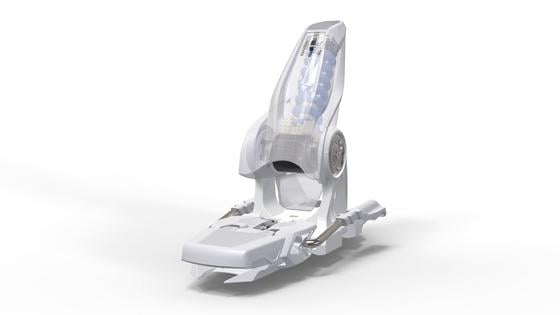 Tour Mode
Backcountry Comfort – The patented, ergonomically shaped lever under the boot allows comfortable opening and closing. The position prevents the binding from unwanted release and provides unparalleled security against an undesired "telemark" situation.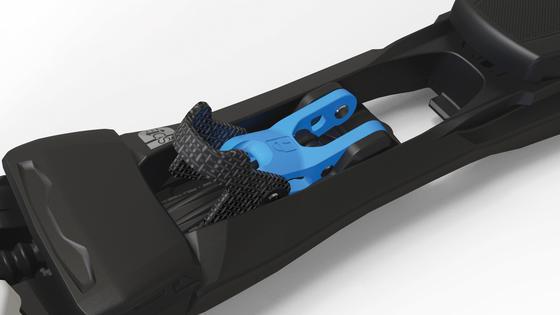 Climbing Aids – The titanium climbing aid offers two 7° and 13° positions which can easily be accessed with the ski pole, even in an unstable standing position. Integrated elastomer pads dampen the impact reducing the irritating traditional "clack" and allow more comfortable hiking.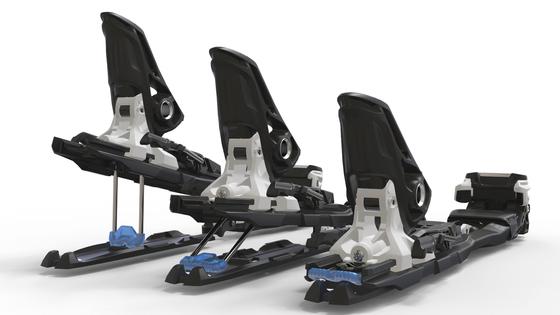 Touring Balance – Switching the lever to touring mode moves the whole binding 40 mm backward, allowing a more comfortable walking position and keeping the ski optimally balanced for kick turns and steep terrain.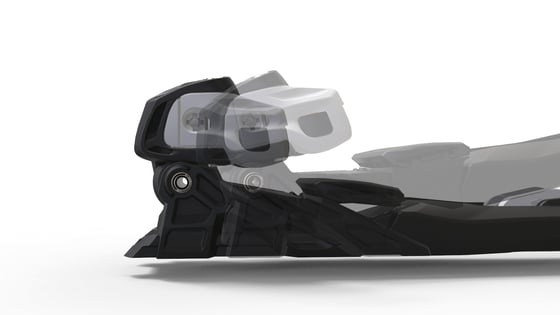 Touring Base Plate – The wide frame construction is secured at several positions, perfectly distributing the pressure for unparalleled skiing performance. 2 sizes are available for optimum size range and stocking efficiency.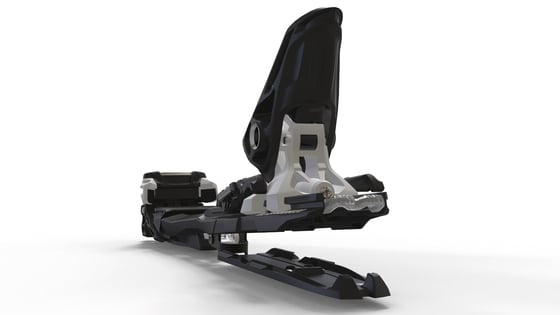 Hollow Tech – Marker's fibre-reinforced frame base plate provides impressive riding stability and is yet very light due to the gas injected hollow construction.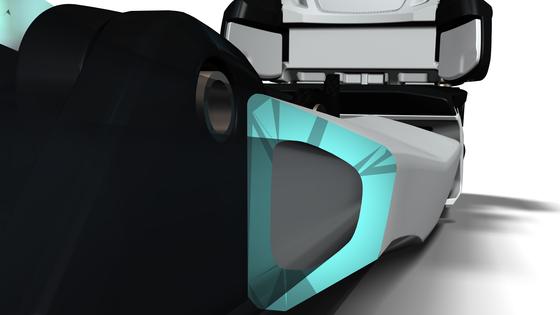 Boot Compatibility
Sole.ID – Marker Sole.ID allows Marker Authorized Retailers to adjust Sole ID equipped bindings to both ISO 5355 (Alpine) and ISO 9523 (AT) boot sole norms.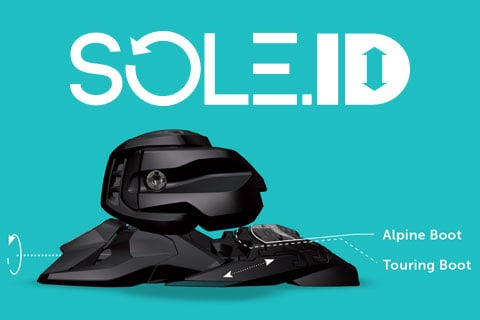 Size Large – Fits BSL (Boot Sole Lengths) 305 - 365 mm
Additional Features
EPF (Extended Power Frame) – The power booster. The power frame delivers breath-taking performance and amazing power transfer in every condition. Recommended for skis over 88 mm.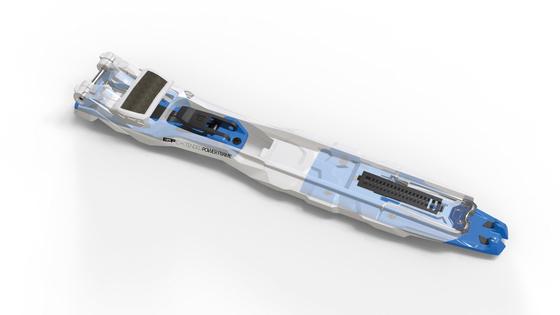 Power Width Design – The original Marker breakthrough for wider freeskiing skis, based on a 76mm platform. Wider connection brackets create better power transmission for all Marker Royal Family and Tour bindings.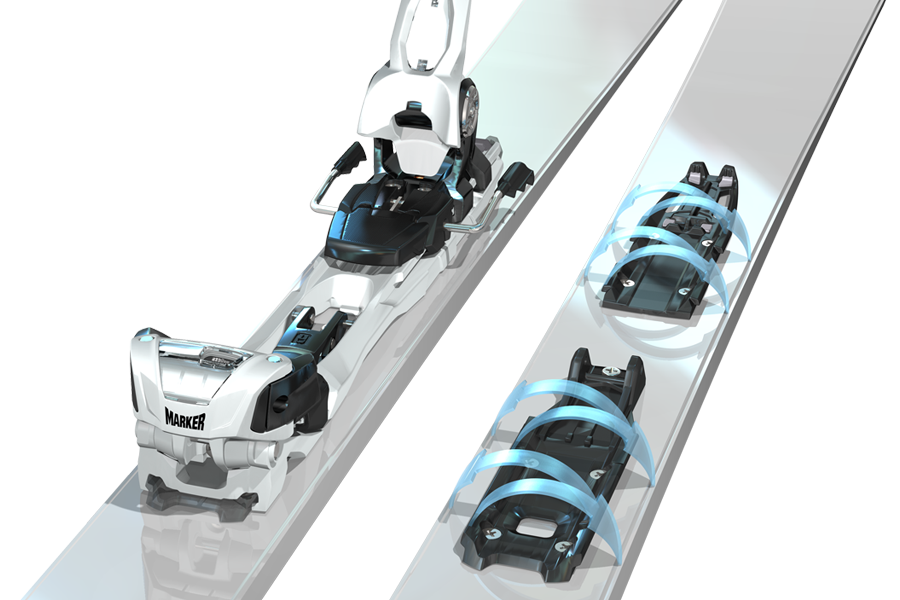 Recommended Skier Weight – <120 kg / < 265 lbs
Stand Height – 22 mm
Добавете коментар
Вашето име:
Вашият коментар:
забележка:

HTML не се подържа!
Оценка:
Лош
Добър
Въведете кода от картинката: