Сноуборд K2 FASTPLANT GROM F15 - размер 146 сm
Сноуборд K2 FASTPLANT GROM F15
Състояние - НОВО
Налични размери - 146 см
Terrain:

Freestyle, All-Mountain




Ability Level:

Beginner-Intermediate

Rocker Type:

Rocker/Flat/Rocker

Shape:

True Twin

Flex Rating:

Medium

Binding Mount Pattern:

2x4

Core/Laminates:

Wood
It's only a matter of time before your grom will be charging harder than you. Whether he's turning every knoll and drift into a jib-able feature or looking to air it out in the park, the K2 Fastplant Grom Snowboard is packed with performance-ready features engineered to help him progress. K2 s unique Freestyle Baseline™ provides just enough rise to create a loose, buttery feel, while maintaining impeccable response and pop. Thanks to Tweekend™ technology in the tip and tail he'll ride above the fluffy stuff on heavy days, while Hybritech™ works overtime to ensure low swing-weight, optimized turn initiation, and durability for optimized learning in the air and on transitions. You've nurtured his passion this far, now stoke the fire even further with the K2 Fastplant Grom Snowboard this season.
Rocker Type
Freestyle Baseline™ – This versatile twin Rocker is built to dominate any freestyle line. Just enough rise in the tip and tail contact points to create a loose, buttery feel while maintaining instant response and pop.

Tweekend™ – A revolutionary tweak to the ends of K2's industry leading Baseline technology. By extending the Baseline rocker all the way out to the ends of the board, an additional rideable surface is unlocked, giving you a bigger, more stable platform to press, float and land on.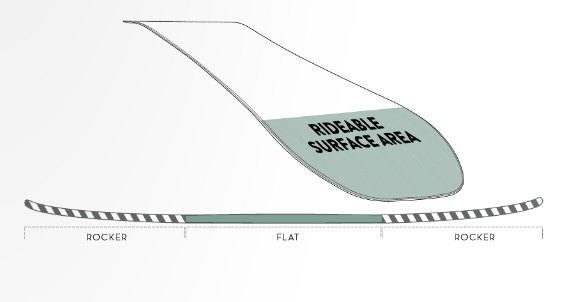 Flex
Flex Rating: 4 (1 Soft - 10 Stiff) – This snowboard has a mild flex rating, just a little softer for a more playful and forgiving ride.
Shape
True Twin – Symmetrical board for seamless regular and switch riding.
Core
W1 – K2's standard core. This core is characterized by a single species of pure wood which offers flex, durability, and responsiveness.

Laminates
Carbon Web™ I – Designed specifically to enhance Baseline technology, K2's Carbon Web brings the pop and snap of carbon closer to your bindings for maximum ollies and control in every situation.

Ollie Bar™ – The Ollie Bar is a totally new approach to adding pop to a snowboard. Molded in a pre-loaded, cambered shape, it solves the problem of rocker boards not having the pop that camber boards have. Made with a secret lay up of carbon, Kevlar and glass layers, the Ollie Bar is positioned in the center of the board between the binding inserts.

Biaxial – The classic structure laminate, biaxial glass provides smooth all-purpose performance.
Sidewalls
Hybritech™ – An efficient way to make a snowboard without sacrificing one ounce of performance. This construction features sidewall along the running surface that flows into the nose and tail to provide low swing-weight, optimized turn initiation, and durability.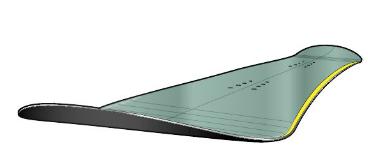 Base
4000 Sintered – This is the fastest base material available, with exceptional durability and wax retention.
Binding Compatibility
2 x 4 Insert Pattern
Добавете коментар
Вашето име:
Вашият коментар:
забележка:

HTML не се подържа!
Оценка:
Лош
Добър
Въведете кода от картинката: