Сноуборд K2 SUBCULTURE HYBRITECH F16- размер 158 сm
Сноуборд K2 SUBCULTURE HYBRITECH F16
Състояние - НОВО
Налични размери - 158 см
Ability Level:

Intermediate-Advanced

Core/Laminates:

Carbon, Wood

Shape:

Directional Twin

Terrain:

Freestyle, All-Mountain
New lines without surprises. The K2 Subculture Snowboard is the all-terrain vehicle that'll let you explore new areas with ease. No matter how varied the snow conditions are, the Precision Baseline™ and Lifted™ profile are ideal for control and pop through it all, whether that's pow or refrozen slop. An explosive core with Kevlar, carbon fiber, and urethane is not only energetic but also lightweight and durable. There's an underground movement growing, and it's defined by the all-terrain beat-down provided by the K2 Subculture Snowboard.
Rocker Type
Precision Baseline™ – With flat contact points in the tip and tail, Precision Baseline™ turns and tracks like a traditonal camber board but without the unstable hook. By spreading the initial edge contact out over an extended flat contact zone, rider applied pressure is dispersed allowing for a feather light touch and quick response without the harsh hook.

Lifted™ – Bringing a new level of pop to K2's baseline offerings, lifted takes the flat between the feet foundation and raises it. This brings in the pop of a cambered board while maintaining the neutrally weighted contact points that give you the straight tracking, effortless precision of a flat board.

Flex
6 - 8 – A stiff deck that has a little give for a deck that remains stable at high speed.
Shape
Set Back Twin Outline
Core
W2 Core – Three species of renewable wood are assembled to optimize strenghth, reduce weight, and enhance damping without the addition of other materials.

Ollie Bar – A totally new approach to adding pop to a snowboard. Built in place in a pre-loaded, cambered shape, it solves the concern that rocker board don't have the pop camber boards have. Made with a secret layup of carbon, kevlar, and urethane layers, the Ollie Bar is positioned in the center of the board between the binding inserts. Strong ollies and pressing power doesn't come from the tail alone. The backbone center section is actually more critical for smooth, even pressure. You gotta try it to believe the pop.
Laminates
ICG 10 – Integrating carbon into the fiberglass reducing overall weight and creating a super smooth release of power while increasing pop and liveliness. Each level of ICG is tailored for the rider at hand and their performance needs.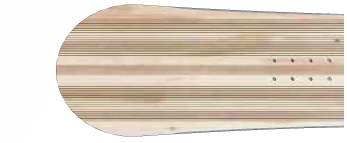 Carbon Web I – Optimized to match K2's baseline profiles, carbon web boosts the feel and energy return of K2 snowboards. Offered in two levels of sensitivity, the Carbon Web extends out beyond the contact points, supporting the whole length of the tip and tail. This results in a more connected feedback loop from terrain to rider.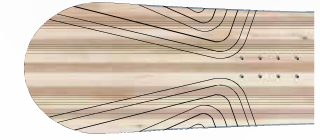 Triaxial Fiberglass – A glass laminate with diagonal layers that stiffens the board torsionally, giving you improved edge hold and increased stability for those off-axis landings at speed.

Biaxial Fiberglass – The classic structure laminate, biax glass provides balanced all-purpose flex and performance.
Sidewalls
Patented Hybritech™ Construction – Hybritech™ is the most efficient way to make a snowboard without sacrificing one ounce of performance. Featuring sidewall along the running surface that flows into the nose and tail providing low swing-weight, optimized turn initiation, and durability.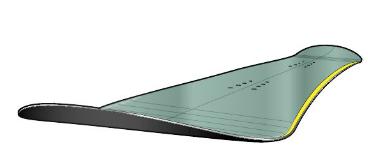 Base
4000 Sintered – This is the fastest base material available, with exceptional durability and wax retention.
Binding Compatibility
2 x 4 Insert Pattern
Добавете коментар
Вашето име:
Вашият коментар:
забележка:

HTML не се подържа!
Оценка:
Лош
Добър
Въведете кода от картинката: