Ски K2 TAINTED LUV 74 + авт Marker 10 размер - 160 cm
Ски K2 TAINTED LUV 74 + авт Marker 10
Състояние - НОВО

СУПЕР НАМАЛЕНИЕ - ЛЯТНА ЦЕНА !!!
Налични размери - 160 см
121/74/107
Radius 12.5m

Ability Level:

Intermediate-Advanced
Alpine Ski K2 Tainted Luv 74 ER3
No more Potions and magic recipes, 2016 is under the light of love at K2 with this new line of skis replacing the Potion series and now called the 'Luv' series. They cover the all-mountain needs of all women skiers out there.
What can the K2 Tainted Luv 74 do?
K2 couldn't wait to introduce its brand new ultra efficient piste ski for athletic women skiers that wish to break the sound barrier. The Tainted Luv gathers all of K2's latest technologies and it is hungry for speed. It is a hard charging performer designed to rail every turn and lay deep trenches on the steeps. The Speed Rocker running through the tip makes turn entries smooth as silk and transitions get more predictable. Behind you, the flat tail provides an excellent edge grip and energy return out of turns and helps you keep up the pace all day long. The Tainted Luv 74 and its short turning radius (12m) will show you what slaloming feels really like, prepare to enjoy!
Who is the K2 Tainted Luv 74 designed for?
The Tainted Luv 74 is a partner of choice for advanced women skiers looking for a piste-specific ski that'll take them to the next level. Powerful yet progressive, the Tainted Luv has all you need to have fun on the slopes.
What are the main assets of the K2 Tainted Luv 74?
Powerful
Lively
Easy to handle
Core
Bioflex Aspen Paulownia Core – K2's women's skis use cores that feature a combination of Aspen, Paulownia, and Bamboo. BioFlex cores are comprised of strong Aspen wood underfoot, which is fused with lightweight Paulownia in the tip and tail using a specific interlocking pattern that reduces swing-weight and provides a smooth-flexing ski.
Channel Light Core – Channels are grooved through the length of the ski to remove unwanted materials for a smoother flex, added ease and better control. Staying true to a women's specific approach, the Bioflex core and metal laminate are focused more strongly on the perimeter of the skis to maintain power, strength and stability.
Laminates
Triaxial Braid – K2's unique and patented Triaxial Braiding machine interlocks strands of fiberglass around a milled wood core, resulting in pronounce torsional strength while retaining the lively properties of wood.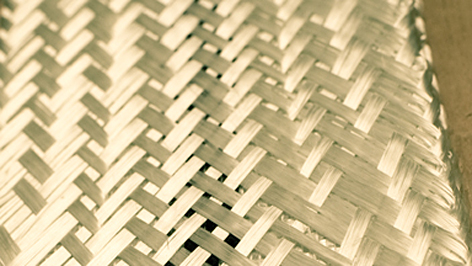 Sidewalls
Hybritech Sidewalls – Hybritech is a unique blend of sidewall and cap constructions. The construction combines the accuracy, power, and performance of sidewall underfoot with the lightweight characteristics and smooth turn initiation of cap construction.
Terrain:

All-Mountain

Skis:

With Bindings

Ability Level:

Intermediate-Advanced

Rocker Type:

Rocker/Camber

Turning Radius:

Short

Core/Laminates:

Wood

Tail Type:

Flat
Добавете коментар
Вашето име:
Вашият коментар:
забележка:

HTML не се подържа!
Оценка:
Лош
Добър
Въведете кода от картинката: